For associations, an eLearning program can be a smart way to increase non-dues revenue, provide value to members and expand the geographic footprint. Implementing such a program can be quick, inexpensive and profitable. Or, it can be a disaster.
Choosing the wrong Learning Management System (LMS) can undermine the entire program. So can making big changes before calculating the specific ROI your association can expect. Failing to protect intellectual property is another danger—one that can cost you control and revenues. It can even cost you members (and your reputation) if content is inappropriately distributed over the Internet.
These are mistakes your association doesn't have to make.

Register now for TRENDS Education LIVE: Designing Effective and High-Value Association eLearning Programs.
Join us for this executive-only breakfast to eliminate the guesswork in using eLearning programs to boost membership, non-dues revenue and geographic outreach. Whether you're starting from scratch or retooling an existing program, you'll gain practical tips for everything from implementing the right LMS and meeting adult-learner expectations, to avoiding intellectual property mistakes that hurt profitability—and your reputation.
Insights for fast-tracking your eLearning success. You'll benefit from three 20-minute presentations by nationally recognized experts on eLearning systems and programs. A panel of association executives (including SHRM's Director of Education Christine Paradise) will offer insights you can apply immediately to strengthen your own programs. In addition, this TRENDS Education LIVE event includes a plated breakfast, networking time, and a Q&A session when you can ask the experts your specific questions.
Reserve your space now to benefit from these 20-minute presentations designed help you turn eLearning into a strategic—and profitable—asset for your association:
Presentation 1 Selecting Your LMS & Calculating the Learning Program ROI, Adrienne Segundo
Apply calculations, metrics and templates to justify and quantify your eLearning ROI
Explore how to select the right LMS and vendor for your association's needs and learning goals
Implement best practices for incorporating eLearning into your association's learning portfolio
Presentation 2 Increasing the Speed of Success: An Association eLearning Playbook, Tracy King
Identify ways that shifts in adult-learner expectations affect your education strategy
Clarify the role digital learning should play in your education portfolio
Accelerate success with key decisions about eLearning design and delivery
Presentation 3 Protecting Your eLearning Program's Intellectual Property Rights, Dorothy Deng
Understand how IP rights relate to your eLearning programs and content
Learn how to protect content developed for eLearning programs using IP rights such as restrictive terms, copyright notice, trademark and copyright registration, MOUs with partners, etc.)
Enforce your IP rights by using "DMCA takedown"
Bottom line, you'll come away with know-how you can start using immediately to design an eLearning program members value, deploy it quickly, protect your content and make it profitable!
Register now for TRENDS Education LIVE: Designing Effective and High-Value Association eLearning Programs.
Meet your presenters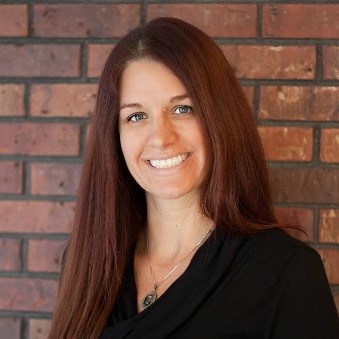 Adrienne Segundo is COO/Chairman of Limitless Association Solution Resource. She is a graduate of the US Chamber of Commerce - Institute for Organization Management (IOM) program in Athens, GA; Adrienne Segundo has over fifteen years' experience in the association industry with her most recent move to opening up her own boutique AMC that specializes in the development and maintenance of certification programs. Limitless Association Solution Resource is based in Littleton, CO and she serves as the COO/Chairman of the business. Prior to that she served as the Director of Credentialing & Operations for the National Board of Surgical Technology and Surgical Assisting (NBSTSA) & Chief Staff Executive to multiple national association certification programs at Partners in Association Management. Adrienne has extensive experience in exam development, ANSI ISO 17024 accreditation, NCCA accreditation and any advance credentialing and marketing of many credentials.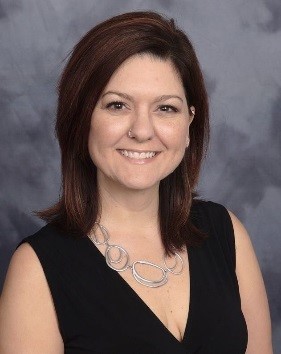 Tracy King is Founder and Chief Learning Strategist, InspirEd. As Chief Learning Strategist & Founder of InspirEd, Tracy leverages her more than 16 years in the education industry for associations interested in increasing their relevance and revenue with meaningful live, online, and mobile learning programs. Tracy specializes in the intersection of learning science and technology. She's a thought leader in education strategy and learning experience design. In addition, Tracy offers training to instructional design teams, university faculty, and at conferences to promote leading edge practices developing learning experiences that make a measurable difference. For more information, please visit www.inspired-ed.com


Dorothy Deng is a partner at the law firm Whiteford, Taylor & Preston, LLP. She is a member of the firm's nonprofit and association section, and has substantial experience in assisting nonprofit organizations and associations on a variety of legal issues, including governance, intellectual property, social media, general contract, and dispute resolutions. Her publication includes "How associations can protect their content rights before going global", "Association social media—is permission required to post user content?", and "Are you complying the Canada's new anti-spam rules?"
This TRENDS Education LIVE breakfast is of value to senior-level and nonprofit staff in professional associations, trade associations and nonprofits who are considering developing or improving an eLearning program. Attendees who will benefit most include:
CEOs, Presidents, Executive Directors
Chief Learning Officers
Education Directors
Chief Operating Officers
Chief Finance Officers
Chief Information Officers
Instructional Designers
Event Details
Event Details
When: May 13, 2106 8:30 am – 11:00 am
Where: The University Club, 1135 16th St. NW, Washington, DC 20005
Registration: $49.00 includes breakfast, presentations, panel discussion
Note: This event is open only to senior level marketing/membership/communications/credentialing/education staff, CEOs and COOs at associations and nonprofits

Credit Information:
CAE Credits: Association TRENDS is a CAE Approved Provider. This program meets the requirements for fulfilling the professional development requirements to earn or maintain the Certified Association Executive credential. We will maintain records of your participation in accord with CAE policies. For more information about the CAE credential or Approved Provider program, please visit www.whatiscae.org