Join other nonprofit CEOs and CFOs as leading compensation experts and nonprofit attorneys review findings from the brand new 2016 Association CEO Compensation Survey. The survey and published results are specifically designed to assist senior nonprofit executives with benchmarking association CEO salaries, setting expectations and maintaining their budget.
With the potential for audits and penalties skyrocketing in the nonprofit community, it is your responsibility as an executive to learn how to protect your organization against serious consequences and, in the worst case, loss of your tax-exempt status.
This breakfast will cover the salient findings of the study, as well as strategies for setting fair, competitive, and defensible executive compensation packages, and everything you need to know about executive employment contracts. There will also be an interactive discussion by a panel of Association executives and time for audience questions.
Why attend?
Attendees will learn about the new survey findings and key legal issues around executive compensation from several presentations by compensation experts, including:
1. Results of the new 2016 Association CEO Compensation Report
Trends in association CEO compensation and benefits
Comparison of association CEO compensation by industry
Some key facts on the contract negotiation process
2. Strategies for Setting a Fair, Competitive, and Defensible Executive Compensation Package
Understand how to determine the market for an executive position and ensure compensation is defensible
Understand the roles of the board and the CEO in compensation negotiations
Understand how to structure compensation packages that best meet the goals and needs of the CEO and the Board
3.What You Need to Know About Your Executive Employment Contract
Understand the concept of "total compensation" as it applies to executives
Recognize the need to benchmark compensation for 501(c)(3) and (c)(4) organizations
Become better informed about the terms of an executive employment agreement
Expert Speakers
Eileen Morgan Johnson, Partner, Whiteford Taylor Preston - Eileen Johnson has over 25 years of experience advising nonprofit organizations and associations on a wide variety of legal issues, including nonprofit, corporate and board issues such as corporate governance issues applicable to nonprofits. These include governance policies requested by the Internal Revenue Service, amendments to articles and bylaws, Sarbanes-Oxley compliance, watchdog compliance, restructuring, and best practices.
Simon W. Quint, Principal, Quatt Associates - Simon Quint is a Principal with Quatt Associates. Simon specializes in the assessment and design of executive and staff compensation plans for advocacy groups, professional societies, media organizations, and other nonprofits. He works extensively with Boards to advise them on executive compensation matters, and partners with senior management and HR of nonprofits to design, implement, and manage effective compensation systems. Simon's practice also includes incentive compensation, performance management and planning, benchmarking surveys, strategic planning, and organizational design. Simon received an MBA from Georgetown University's McDonough School and a BS in Psychology from Trinity College in Hartford, Connecticut.
Lesley Boucher is the Vice President of ORI – a customer experience firm driving sustainable results through strengthened relationships. Using the motto "behind every revenue dollar is a customer", Lesley works with clients to gather the intelligence required to inform key decisions, extract the highest return insights from that data, and translate that information into action and results. Lesley is an active member of the Customer Experience Professionals Association (CXPA – co-chair of the Greater DC networking group) and has a particular passion for helping teams increase their direct involvement in translating "customer-centric" from an organizational goal to reality. Previously the Managing Director and Co-founder of the Pensare Group, she brings more than 25 years of experience as a senior executive working internationally to her present position.
Duncan Bell, is Director of Editorial & Data Services at Columbia Books, and has been working with compensation data for the past five years. Duncan manages the production of The Compensation Report: An Analysis of DC-Area Nonprofits, as well as national and state-specific versions of the report. Duncan brought this experience into the creation of the Association CEO Compensation Report, which sees its first edition in 2016. In addition to compensation, Duncan also manages numerous data and editorial processes related lobbying, the Congress, federal contracting, associations, meeting planning, and grants.
Who Should Attend?
Chief Financial Officers
COOs and Executive Directors
Senior management involved in finance operations and management
Board members of a charity or association
Don't wait, register today and discover the latest executive compensation trends to help with benchmarking salaries, setting expectations and maintaining a budget. This session qualifies for 2 CAE, 2 CPE, and 2 SHRM credits per attendee.
Event Details
Event Details
When: October 21, 2016 8:30 am – 11:00 am
Where: The Westin Hotel, 400 Courthouse Square, Alexandria, VA 22314
Easy Registration
Click here to register online
E-mail customerservice@columbiabooks.com
Call 1-888-265-0600 0266
Note: This event is open only to CFOs, CEOs and COOs at associations and nonprofits. Vendors/suppliers are not permitted.




CAE Credits: Association TRENDS is a CAE Approved Provider. This program meets the requirements for fulfilling the professional development requirements to earn or maintain the Certified Association Executive credential. We will maintain records of your participation in accord with CAE policies. For more information about the CAE credential or Approved Provider program, please visit www.whatiscae.org


Field of Study: Specialized Knowledge and Applications
Knowledge Level: Update
Prerequisites: None
Advance Preparation: None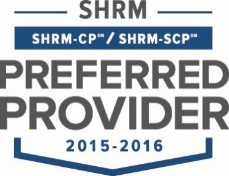 Columbia Books and Information Services is recognized by SHRM to offer Professional Development Credits (PDCs) for SHRM-CP or SHRM-SCP. If you have any questions please contact http://www.shrm.org/ or customersupport@columbiabooks.com.
Competency: Ethical Practice
Areas of Knowledge: Talent Acquisition & Retention, Employment Law & Regulations
Level of Experience: Executive